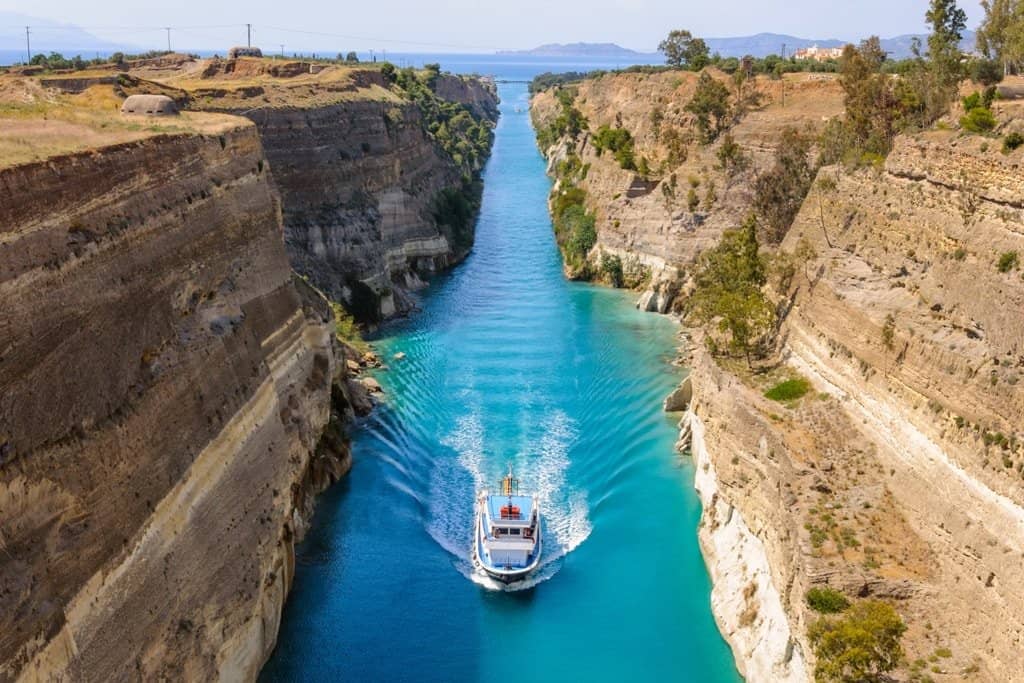 Travel through the Corinth Canal
The sailing across the canal is a unique experience. The color of the water has many amazing shades of emerald and the rocks, with their sprouting bushes and pines, rise imposingly at 70 meters. The trip starts from the port of Isthmia, which is located near the exit of the canal in the Saronic Gulf, heads west towards Posidonia and returns. The trip takes about an hour.
Isthmus Bungee jumping
Welcome to Zulu Bungy at the world famous Corinth Canal. Right in front of you opens up a magical scenery whose magnificence will surely capture your heart.
This company is the pioneers of Bungy Jumping in Greece. They are on the field since 1991 and carried out with success many projects all over the country. Since 2002 their base is spotted at the Corinth Canal.
Zulu Bungy is one of the most exciting places in the world for those who seek fun and adventure. We guarantee to you an unforgettable experience.
Thermal Baths in the springs of the Ancient Beautiful Helen
Μια τοποθεσία βγαλμένη από τα παραμύθια μέσα στο πράσινο και με ιαματικά νερά που αναβλύζουν μέσα από το βουνό, ίσως ήταν ένα από τα μυστικά ομορφιάς της ωραίας Ελένης της μυθολογίας μας.
Corinth: Winery Tour and Organic Fine Wine Tastings
Discover a family-owned organic winery based in Corinth during this tour and tasting experience. Meet a winemaker and enjoy a guided wine tasting paired with local snacks.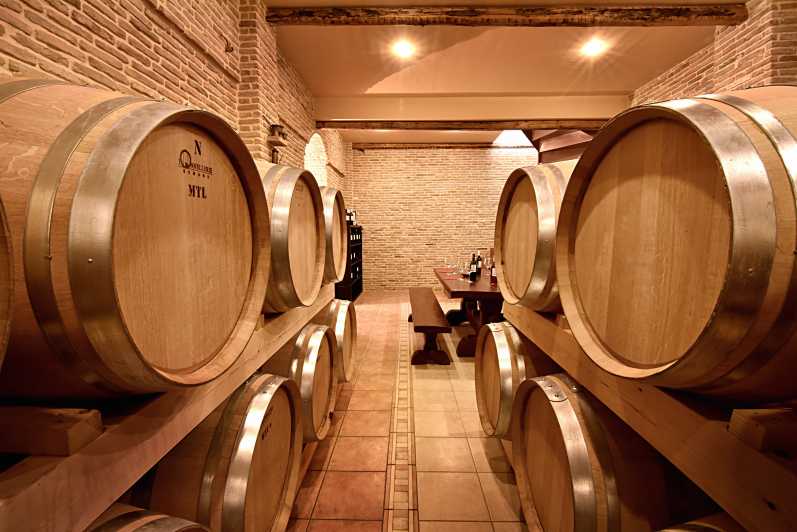 Skydive

The Experience Of A Lifetime
Doing a tandem jump is the easiest way to feel the thrill of skydiving. After a thorough ground preparation you will be ready to…take off!
With our expert instructors, you will jump out of a plane from 14.000 ft. Come enjoy an incredible freefall over the beautiful Mountains and Seas of Greece.
Sky-diving Schools : Skydive Athens & SkyDiveGreece
Loutraki Thermal Spa
he ultra-modern Loutraki Thermal Spa welcomes you to its contemporary facilities to offer exclusive wellness services for individuals and small groups, including a selection of relaxing, revitalizing, beauty treatments with the life-giving power of Loutraki's thermal water.
The city of Loutraki is the same place as the ancient commune of Thermae, that 3,000 years ago, the ancient Greeks, then the Romans, and the Byzantines, had already discovered the ancient alternative approach to healing and prevention, psychosomatic relaxation and rejuvenation.